Overview
Updated On:
January 18, 2023
Icon is a new condo development by Whitetail Homes currently in pre-construction at 20061 Fraser Highway, Langley. The development is scheduled for completion in 2024. Icon has a total of 98 units.
Address: 20061 Fraser Hwy, Langley, BC V3A 4E4, Canada
Zip: V3A 4E4
Country: Canada
Open In Google Maps
Property Id : 24190
Bedrooms: 1
Energy index: 98 Units 6 Stories kWh/m²a
Building Type: Condos
Ownership: Condominium
Selling Status: Registration
Sales Started: 30 Apr 2022
Construction Status: Preconstruction
Construction Start Date: To Be Determined
Estimated Completion: 2024
Builder(s): Whitetail Homes
Architect(s): Keystone Architecture and The Partners Marketing Group
Ceilings: 9'0"
Marketing Company: The Partners Marketing Group
Education
Trinity Western University
(5.56 km)

Kwantlen Polytechnic University
(1.66 km)

Well Seasoned
(1.35 km)
Mathnasium
(5.79 km)
Reading Town Langley Campus
(1.13 km)
Xtreme Cheer and Dance
(1.31 km)
Langley Secondary School
(2.73 km)

Kids & Company
(5.36 km)
Peregrine House School
(1.68 km)
Hack Your Course AP and IB Tutoring Service
(40.74 km)
Rainforest Learning Centre Langley
(1.78 km)

Jellybean Park Early Learning Centre
(1.23 km)

Universal Kidz Montessori
(4.63 km)
Go Bananas
(1.23 km)
Langley Diving
(1.11 km)

CEFA Willowbrook
(0.97 km)
The Printing House
(0.72 km)
Super Simple Learning Driving School
(1.09 km)
Christian Life Assembly
(2.44 km)
The Acting Academy
(0.5 km)
Food
Tacoholic
(1.28 km)

Egg Bomb
(0.65 km)

Hiroshi Ramen
(1.32 km)

Naka Bistro
(0.02 km)

Rib & Chicken
(1.25 km)

Woorinara Korean Restaurant
(0.81 km)

Estrella's Montreal Deli & Cafe
(0.25 km)

Legendary Noodle
(1.06 km)
Ramen Bella
(0.88 km)

Akedo Showten Ramen + Gyoza
(0.37 km)

Hot & Toasty Cafe
(1.08 km)

Banchan Korean Bistro
(4.34 km)

WTF Burger & Fries
(1.44 km)

Pinkavo Cafe
(1.09 km)

Langley Buffet
(1.01 km)

Baik Mi Korean Restaurant
(1.3 km)

DK Chicken
(1.4 km)

Nanay Kitchen
(0.53 km)
Emilio Finatti Pizzeria - Langley
(0.18 km)

Fox & Fiddle
(1.09 km)
Health & Medical
Nature's Fare Markets
(0.42 km)

Alive Health Centre
(0.92 km)

Robin Armstrong
(1.24 km)
Healthx Physical Therapy Centers
(0.85 km)

Eclipse Physiotherapy and Sports Injury Clinic
(1.33 km)
ToeToSoul Relax Lounge
(0.92 km)

Healthway Medical Clinic
(0.35 km)

Rice Family Chiropractic
(1.28 km)
Benefit Chiropractic et Wellness
(1.18 km)
Nutrition House
(0.92 km)

Beyond Physiotherapy
(0.49 km)
Twin Rinks
(1.84 km)

A New Leaf Naturopathic Clinic
(4.29 km)
Willoughby Medical Centre
(1.39 km)
Avecina Medical Clinic
(0.85 km)
Fort Langley Colonics
(6.02 km)
Valley Centre Medical Clinic
(0.27 km)

Monique Hallee, ND
(4.29 km)

Langley Endodontics
(1.29 km)

Machiel Robbertse
(1.56 km)
Public Services & Government
Principal and Interest
Property Tax
HOA fee
Similar Listings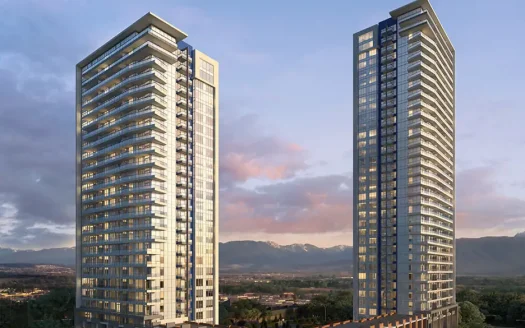 single family home
Available