Overview
Updated On:
January 19, 2023
Malloway Village is a new single family home development at 6211 Chilliwack River Road, Chilliwack. The development was completed in 2021. Available units range in price from $869,900 to $899,900. Malloway Village has a total of 109 units, with 4 quick move-in homes currently for sale. Sizes range from 1210 to 2023 square feet.
Address: 6211 Chilliwack River Rd, Chilliwack, BC V2R 0M2, Canada
Zip: V2R 0M2
Country: Canada
Open In Google Maps
Property Id : 24365
Property Size: 1,210 ft2
Bedrooms: 2
Energy index: 109 Units kWh/m²a
Building Type: Houses
Ownership: Fee simple
Selling Status: Selling
Construction Status: Complete
Ceilings: From 9'0" to 12'0"
Other Features
Gated community
Trails
Education
Cheam Leisure Centre
(2.04 km)

Chilliwack ElderCollege
(2.78 km)

Art of Driving School
(2.05 km)
Highroad Academy
(5.29 km)

Valley Driving School
(5.9 km)

Ancient Burials - Funerals, Memorials & Preplanning
(38.87 km)
Westside Pest Control
(64.74 km)
Nelson Driving School
(54.59 km)

Pacific Riding School
(65.84 km)
Food
Noodleman
(1.18 km)

Bubba's Big Bites
(1.43 km)

Corner Nook Cafe
(5.65 km)

Cookies Grill
(5.33 km)

Moonlily Restaurant
(1.46 km)

Tulip Donairs
(1.8 km)

Bow & Stern
(6.24 km)

Noodlebox - Sardis
(1.99 km)
Frankie's Italian Kitchen & Bar
(2.6 km)
The Chopped Leaf
(1.25 km)

Garrison Bistro
(2.03 km)
Coconut Thai Restaurant
(2.68 km)

The Yellow Deli
(5.75 km)

CoCo Café
(2.6 km)

Restaurant Fiesta Loca
(1.7 km)

Gon Sushi
(1.73 km)

Jo's Italian Deli
(5.04 km)

CAPITAL SEAFOOD RESTAURANT
(6.22 km)

Fortitude Wine Bar
(6.2 km)
Shandhar Hut Indian Cuisine
(5.33 km)

Health & Medical
Sardis Health Foods
(2.69 km)
Restorative Health
(2.21 km)
Beyond Nutrition
(1.24 km)
Ferment4health
(5.35 km)
Crossroads Family Practice
(1.24 km)
Klazina's Massage and Exercise Care
(1.14 km)
Chilliwack River Valley Natural Honey
(5.93 km)

Sardis Family Practice
(3.5 km)

Willow Dental Care Garrison
(2.04 km)
Save-On-Foods
(1.93 km)
The Computer Whisperer
(5.08 km)
Mystic Lights Medium
(1.28 km)
Garrison Pharmacy
(1.99 km)

Right at Home Canada
(4.74 km)
Save-On-Foods
(1.27 km)
Vedder Dental Clinic
(1.87 km)
Angel Thai Spa
(5.11 km)
Viva Care Medical Clinic
(4.79 km)

Big Feet
(6.13 km)
Shoppers Drug Mart
(1.24 km)

Public Services & Government
Principal and Interest
Property Tax
HOA fee
Similar Listings
single family home
Available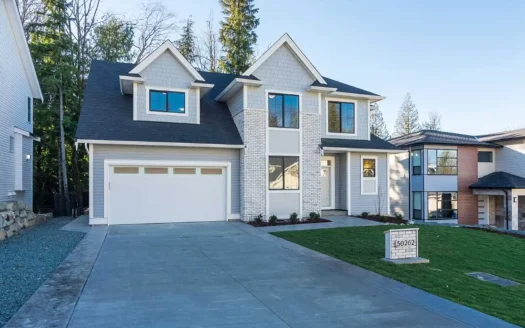 single family home
Available